The General Assembly of Australian phospahte importer Incitec Pivot, 20 December 2007, was visited by a dead camel and angry protesters.
Published 20 December 2007
Ron Guy, of the Australian Western Sahara Association, sitting on a stuffed camel, at the General Assembly of the Australian phosphate importer, Incitec Pivot.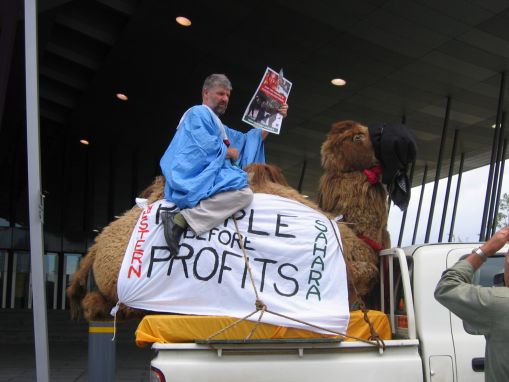 John Watson, the chair, and Julian Segal, the CEO (chief executive officer) of the company.