Asria Mohamed Taleb, journalist from Western Sahara currently living in Norway, today launched a book on the conflict. Download the book here.
Published 01 December 2011
Publishes book on Western Sahara, Norway and the hope of a free land
The book
A Norwegian Hope Journey - Between the Strong Sand and the White Snow Lives My Hope for a Free Western Sahara
was launched in Bergen, Norway, today by journalist Asria Mohammed Taleb. She is 25 years old, educated as a journalist from Algeria, and has worked the last year at Nordic Red Cross United World College in Norway. She currently works at Doctors Without Borders in Bergen.
Download coverage of the book in regional newspaper Bergens Tidende (30 Nov 2011) here.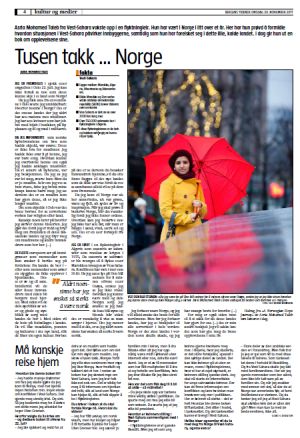 Download the book here! In low resolution (2MB) or high resolution (8MB)