An unknown number of Saharawis were injured when Moroccan police cracked down on a peaceful demonstration for self determination in occupied Western Sahara Monday night. Strong images.
Published 11 March 2010
Saharawi Human Rights organizations have heavily criticized the way the police cracked down on a peaceful demonstration in El Aaiun, the capital of Western Sahara.

The demonstrations took place on Monday night at 6 pm in the district of Matala, a part of El Aaiun mainly populated by Saharawis.

The protest was organized in connection with the return of a group of 11 Saharawis after a visit to the Western Sahara refugee camps in Algeria.

The secretary general of the Human Rights organization ASVDH, Brahim Dabbar, and Ahmed Sbai of the Committee for the Protection of Saharawi Prisoners were both among the injured. Mr Sabbar was beaten in the head.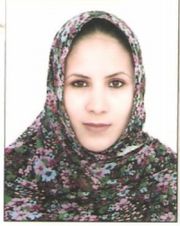 Bagna El Musaui (above) had two teeth knowcked out, and suffered beating in the head as well as other parts of his body. Meriem Mghizlat (to the right and below) were beaten in the face.

Naama Asfari (below), the president of CORELSO, whom www.vest-sahara.no has written about on several earlier occasions, was beaten in the back.

October 8 last year, seven Saharawis who returned from the refugee camps in Algeria were arrested by Moroccan authorities. They are still imprisoned charged with treason, and they will appear in front of a military tribunal. One of the seven prisoners, Brahim Dahane, won the Per Anger prize for Human Rights promotion in Sweden last year.

More than 100 UN resolutions have demanded that the Saharawis are granted the right to self- determination. Morocco agreed to hold a referendum on the issue in 1991, but has obstructed the process for a decade. In 2004, they declined to implement the 1991 peace accord.

The UN troops in Western Sahara do not have a mandate to monitor the human rights situation, and is the only one in the world to be exempted from this obligation. A broadening of their mandate is blocked in the UN Security Council every year by France, Morocco's closest ally. The UN troops were sent to Western Sahara to implement the referendum on self-determination for the people of Western Sahara in accordance with the peace accord.

Click on the pictures below for higher resolution.